ABOUT ME...........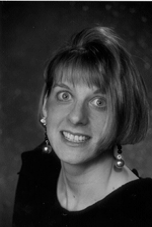 Sally Rowsell
I am a pianist and teacher living in St John's, Newfoundland who has drawn from study in Europe, the United States and Canada to become a pianist. I studied at Memorial University ( B. Mus, B. Mus Ed), and followed this with graduate school at Brandon University. Here, I obtained a M Mus in piano performance and literature. The late Lorne Watson was a strong pedagogy and literature mentor for me. I kept learning, to complete an examiner's training course at the Royal Conservatory of Music, for whom I now work as a senior examiner. Study in Southern Massachusetts to acquaint myself with the Taubman Technique, and a term in South Carolina refining pedagogy knowledge, rounded things out., As a MUN student, I spent time studying in London England, at the City University and Guildhall School of Music.

All this led to my success as a private piano teacher. On the side, I have accompanied extensively throughout Canada and the US, and have recorded for CBC. I have adjudicated and examined my way through Canada and the US. I dabble in music criticism, and I've done some volunteer work to include past president of the NLRMTA.

My students are so much fun to work with. Student awards are national, provincial, and local, to include Rose Bowl wins in St John's, Carbonear, and Clarenville, progression to music festival provincial finals, 3rd place ( for e.g.) in the national round of the Canadian Music Competition, regular silver medalists (Royal Conservatory of Music) in Atlantic Canada, medalists and national scholarship winners and workshop participants (Conservatory Canada) and, first place in CFMTA national music writing competitions. Many former students have progressed to music school in Newfoundland and other parts of Canada, and many are professional musicians, performers, teachers, organizers, and entertainers.

I offer private piano and theory lessons, and coaching for soloists, art songs, chamber groups, and ensembles, to help ready for performance.

Lessons and coaching can be arranged via the internet for out of town players. Contact me for details regarding any of the above.

Consider a Piano Pedagogy course leading to an RCM examination for the same, which can be taken online.

As well as music, I love to cook, garden, create, design. I love to work out, and I love the fresh air of Newfoundland.

---



contact: rowsellstudio@bellaliant.net

copyright 2011 S Rowsell all rights reserved in format and content.